A Three PACK of sticker $5.00 includes shipping within the USA ,.
specify what three you want when ordering,. along with your address.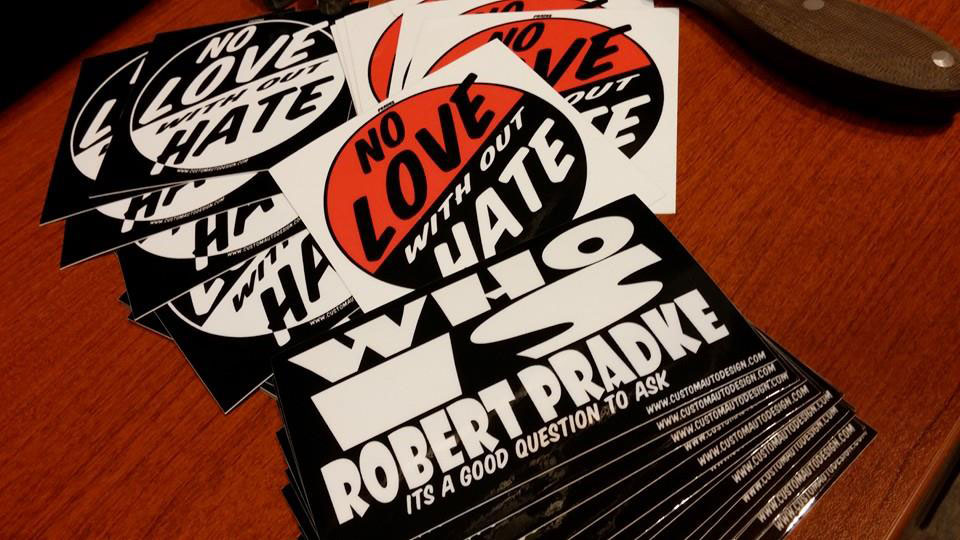 28 x 34
$1,800.00
Flake panel with hand pinstriping and original OUT OF LOVE franky art work
panel is matted and framed with brass engraved name plate.
23 x 30
$1,200.00
Flake panel with 24 kt. gold leaf stars , skull and cross bones titled
ROAD OT OBLIVION
matted and framed in an original late 1800 frame.
Art work is hand painted original using air brush / paint brush.
I have more pieces I'll be putting up from time to time .
"They look great in a living room or over the fire place!"

If your interested or have a question please contact me ;
Robert E Pradke (860) 974-3292
Or Email