Click to enlarge artwork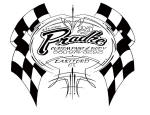 This artwork was hand drawn and painted on paper with one shot lettering enamel,.then scanned so it could be put to a screen for printing.
All Designs and Artwork are
originals and done by Robert E. Pradke
20.00 $ plus 5.00 shipping
ORDERING
send check or money order to
Robert Pradke
23 General Lyon Rd.
Eastford CT. 06242
include size of shirt needed and a return address
OR
use the easy paypal buttons below
Mens
black shirt white print
Mens
white shirt black print
Mens
Gray shirt black print
I do have women's shirts also on there way ,.They are printed on a nice Bella gray Baby doll shirt with black ink,.small logo on front center with the large on back ,. they also are 20.00 plus 5.00 shipping.
NOTE :
I WILL SHIP OUT OF COUNTRY,..BUT,... YOU NEED TO ARRANGE FOR ADDITIONAL SHIPPING COST,.
PLEASE CONTACT ME. customauto@customautodesign.com